DRUG INTERACTIONS BETWEEN AYURVEDIC AND ALLOPATHIC (Modern) MEDICINES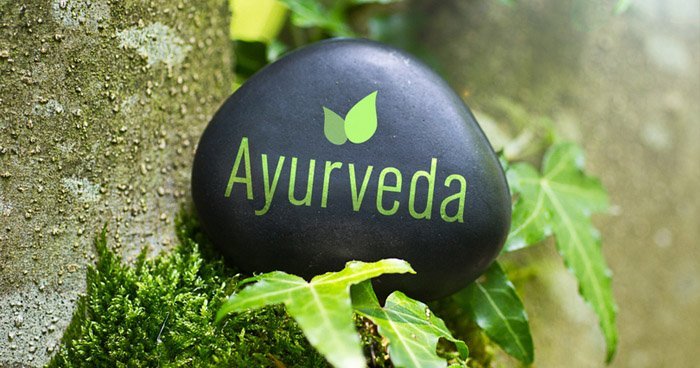 Use of Ayurvedic drugs and allopathic medications simultaneously has led to potential chances for interactions between the drugs of two systems.
In this article I am discussing that type of drug integrations.
Recently I notice a news that problem in  INR of a patient using ecosprin, detailed investigation revealed that he used Triphala churna (Ayurveda drug) for constipation. When triphala churna stopped ;  he became stable.
I am mentioning other ayurvedic drugs for the safety purpose   
Interation of Turmeric  ( Haridra - Curcuma longa ) and warfarin.
The Centre for Adverse Reaction Monitoring (CARM) recently received a case report describing a patient taking warfarin who began taking a turmeric containing product. The patient had stable INR measurements, but within a few weeks of commencing turmeric their INR increased to over 10. There is a risk of serious bleeding when the INR gets this high.
DEVADARVYARISHTAM

DEVADARVYARISHTAM

PIPPALYASAVAM

NIMBAHARIDRADI CHURNAM

MAHAKALYANAKAGHRITAM

NALADADI GHRITAM

NIRURYADI GULIKA

PUNARNAVADI MANDURAM

VILWADI GULIKA

MAHATIKTAM KASHAYAM

VARAVISALADI KASHAYAM

Haridra

VASISHTHARASAYANAM
Interation of Guggulu (Commiphora mukul) and some modern medicines
It should be used with caution when combined with warfarin and other anticoagulants, as it has antiplatelet activity and can increase the clotting time.
It stimulates the thyroid gland and is especially useful where tri iodo thyronine (T3) levels are low. So it may alter the dosing requirements of thyroid medications.
Guggululipid an active principle of Commiphora mukul when co-administered with propanolol, an antihypertensive or diltiazem decreases the bioavailability of these drugs.
Ayurveda medicines which contains  Guggulu
Guggulupanchapalachurnam

Guggulutiktakaghritam

Guggulutiktakam kashayam

KËØCANËRA GUGGULU

KAIáORA GUGGULU

GOKâURËDI GUGGULU

TRAYODAáË×GA GUGGULU

TRIPHALË GUGGULU

MAHA YOGARËJA GUGGULU

YOGARËJA GUGGULU

LËKâË GUGGULU

VYOâËDI GUGGULU

VËTËRI GUGGULU

SAPTAVIMáATIKA GUGGULU

SIêHANËDA GUGGULU
Interation with Rasona (Allium sativum) and some modern medicines
Rasona interacts with anticoagulants like warfarin and NSAIDs by decreasing platelet aggregation activity and may lead to bleeding tendencies. It may also interact along with high doses of alpha tocopherol that is vitamin E. It is reported to change pharmacokinetic variables of paracetamol, decreases blood concentrations of warfarin and produces hypoglycaemia when taken with chlorpropamide.
 Rasona reduces the plasma level concentration of saquinavir, antiretroviral drug used in HIV therapy and can also interact with other protease inhibitors.
Ayurveda medicines which contains  Rasona (Allium sativum)
DHANADANAYANADI KASHAYAM

DHANADANAYANADI KASHAYAM

KULATHADI KASHAYAM

LASUNAIRANDADI KASHAYAM

PRASARANYADI KASHAYAM

HINGUTRIGUNALEHAM

HINGUTRIGUNATAILAM

NIRGUNDYADI GHRITAM

ANTRAKUTHARAM GULIKA

GOPICHANDANADI GULIKA

MUKKAMUKKATUVADI GULIKA

PATHADI GULIKA

PONKARADI GULIKA

SETUBANDHAM GULIKA
Interation with Aswagandha (Withania somnifera) and some modern medicines
It potentiate the effects of barbiturates and sedatives when used simultaneously. The drug has additive effect when used in combination with diazepam.
Ayurveda medicines which contains  Aswagandha (Withania somnifera)
ASWAGANDHACHURNAM

ASOKAGHRITAM

AJASWAGANDHADI LEHAM

ASWAGANDHARISHTAM

BALARISHTAM

DASAMULARISHTAM

DHANWANTARARISHTAM

MRITASANJIVANI ARISHTAM

SARASWATARISHTAM

SUDARSANASAVAM

AMRITAPRASAGHRITAM

ASOKAGHRITAM

BRIHACCHAGALADI GHRITAM

MAHAKALYANAKAGHRITAM

MAHATRAIPHALAGHRITAM

NIRGUNDYADI GHRITAM
Interation with Sunti (Zingiber officinale) and some modern medicines
Sunti can interact with anti-inflammatory medications such as ibuprofen. It can also interact with aspirin, warfarin, heparin and other drugs that effect bleeding tendencies or platelet count.
Most of the Ayurvedic kashaya contains Sunti (Zingiber officinale) as one of the ingredient , only a few with out shunti
Interation of Jatamamsi (Nardostachys jatamamsi)  and some modern medicines
Jatamamsi is to be given cautiously in patients on benzodiazepine or any other sedative medicine. It is also to be given with caution with anti hypertensive medicine as it may have additive effect.
Ayurveda medicines which contains Jatamamsi (Nardostachys jatamamsi)  
DASAMULARISHTAM

SRIKHANDASAVAM

SARVAMAYANTAKAGHRITAM

VASISHTHARASAYANAM
Drug interaction involving Yashtimadhu (Glycyrrhiza glabra)
Glycyrrhizin in Yashtimadhu decreases plasma clearance, and increases plasma concentration of prednisolone and thus its action is enhanced. It also causes hypertension, oedema and hypokalemia when simultaneously used with oral contraceptives. It is reported that oral contraceptive use may increase sensitivity to glycyrrhizin. Women are reportedly more sensitive than men to adverse effects of Yashtimadhu. It should not be administered for prolonged time with thiazide and loop diuretics because it increases potassium loss.
Ayurveda medicines which contains Yashtimadhu (Glycyrrhiza glabra)
MAHATRAIPHALAGHRITAM

SUKUMARAGHRITAM

AJASWAGANDHADI LEHAM
Drug interaction involving alcohol
Arishtas and asavas are major dosage forms used in Ayurveda. They contain varying range of alcohol content. Alcohol is known to interact with aspirin and NSAIDs and cause increased risk of gastric mucosal damage and gastric bleeding. Many medications cause an unpleasant hypersensitivity to alcohol called "disulfiram effect". Examples of such medications are antibiotics like metronidazole and tinidazole, sulfonylureas like tolbutamide etc
Arista and asava
Drug interaction involving castor oil (Ricinus communis)
castor oil (Ricinus communis) reduces the efficacy of antiarrythmic drugs, diuretics, fat soluble vitamins and antihistamines
Drug interaction involving (Mucuna pruriens)
(Mucuna pruriens) may potentiate the action of anti parkinson"s medicine
Drug interaction involving Tulsi (Ocimum sanctum)
Tulsi (Ocimum sanctum) has been reported as hepatotoxic in rats with glutathione depleted liver. So concurrent use with paracetamol which depletes glutathione may be harmful.
Neelithulasadi kashayam
Drug interaction involving Daruharidra (Berberis aristata)
berberine in Daruharidra (Berberis aristata) with hypolipidaemic drugs like statins
Ayurveda medicines which contains Daruharidra (Berberis aristata)
DEVADARVYARISHTAM

NIMBAHARIDRADI CHURNAM

KALYANAKAGHRITAM

MAHAKALYANAKAGHRITAM

MAHAKALYANAKAGHRITAM

NALADADI GHRITAM

PUNARNAVADI MANDURAM

VILWADI GULIKA

MAHATIKTAM KASHAYAM

MANJISHTHADI KWATHAM
Caution : don't stop any medicine with out proper advice from the doctor ( concerned system of medicine )
Reference
Verma U, Sharma R, gupta P, Gupta S, Kapoor B. Research letter- Allopathic vs. Ayurvedic practices in tertiary care institutes of urban North India, Indian J Pharmacol, Feb 2007; 39(1): 52-54,.

MacLennan AH, Myers SP, Taylor AW. The continuing use of complementary and alternative medicine in South Australia: costs and beliefs in 2004, Med J Aust 2006; 184(1): 27-31.

K.D.tripathi, Essentials of medical pharmacology, 6th edition, Jaypee brothers medical publishers(P) Ltd, 2010; 889.

Satoskar RS, Nirmala N Rege, Bhandarkar. Pharmacology and pharmacotherapeutics, Revised twenty second edition, Popular prakashan (p) Ltd. Mumbai, 2011; 64.

Sabnis Mukund Vd. Chemistry and pharmacology of Ayurvedic medicinal plants First Edition, Chaukamba Amarabharati Prakashan, 2006.
Izzo AA, Ernst E. Interactions between herbal medicines and prescribed drugs: a systematic review, Drugs, 2001; 61(15): 2163-75.

Piscitelli SC, Burstein AH, Welden N, Gallicano KD, Falloon J. The effect of garlic supplements on the pharmacokinetics of saquinavir, Clin Infect Dis. Aug 1; 35(3): 343.

WHO monographs on selected medicinal plants, volume-4, World Health Organisation, Switzerland, 2009.

Bango G, Amla V, Raina RK, Zutshi U, Chopra CL. The effect of piperine on pharmacokinetics of phenytoin in healthy volunteers. Planta Med, 1987; 53: 568-569

Randhawa GK, Kullar JS, Rajkumar. Bioenhancers from mother nature and their applicability in modern medicine, Int J Appl Basic Med Res, 2011 Jan; 1(1): 5-10. doi:10.4103/2229-516X.81972.

Armanini D, Castello R, Scaroni C, Bonanni G, Faccini G, Pellati D, et al. Treatment of polycystic ovary syndrome with spironolactone plus licorice, Eur J obstet Gynecol Rprod Biol, 2007 Mar; 131(1): 61-7. Euup 2006 Nov 17

AM Heck, BA DeWitt and AL Lukes, American Journal of Health-System Pharmacy July 2000, 57 (13) 1221-1227;